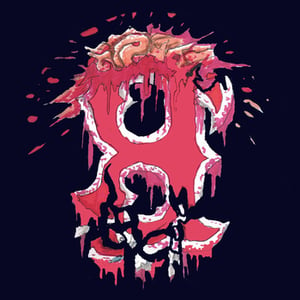 $

10.00
EMAIL US FOR INTERNATIONAL SHIPPING PRICES:
bowaac@gmail.com
This compilation is the physical embodiment of the various underground music scenes that B.O.W. Shows & the Boston Compass attempt to foster week to week, year after year. BOSTON HASSLE is a snapshot of an amazing music scene and community in 2011, and quite literally(thanks to the format) a badge for the listener to wear to show that they are down with the Boston underground sound.
www.bostonhassle.com
www.bowshows.com
www.bostoncccompass.com
tracklisting:
1.Saralee - Soft Sounds
2.Pile - Pigeon Song
3.Exusamwa - Button
4.Doomstar - I Don't Understand
5.Needy Visions - Kinda But Not Really
6.Fat History Month - Nudity
7.Big Digits - Black Sweatshirts
8.Kid Romance - Jimnicluc
9.Cuffs - Albert Kroft
10.Skimask - Fine China
11.Kal Marks - Not Afraid To Die
12.Ming Ming - Sez
13.Debo Band - Addis Ababa Bete
Boston and its surrounding area(Greater Boston) have problems. Rents are high. The train doesn't go where the rents are low. Nearly all the clubs in town treat bands like scum and have little or nothing to do with the music communities that keep
them in business. In short it can be a serious hassle to be a
band in the area, especially one that isn't, let's say, built
for explicitly mainstream audiences. Greater Boston lacks much of the serious and permanent infrastructure needed to nurture a healthy music community, underground or otherwise. But somehow the bands just keep coming. And they keep getting stranger and more awesome. This is a compilation full of bands that are flourishing in, and carving out a community and scene out of a wasteland of Dunkin Donuts, Walgreens, and Chipotles. Basement show promoters, record store owners, music collective members, actual people doing and making,
underground music warriors all, this is their music. This is the sound of the REAL Boston, blasting through the sewers beneath Fenway Park, Harvard University, and the Dropkick Murphy's mansions. This is the sound of the music makers who are hustling to reclaim this city by the ocean that inspires them.
BOSTON HASSLE will be released exclusively on a 3" wearable
button music playing format called Playbutton. Wearers of the button simply need to plug in their headphones and press play. Yes, it is a new format, and hell yes we love records as much as(if not more) than most people, but we think this format actually seems viable, so we thought we'd give it a try. Go to the company's website for more information on the buttons: http://www.playbutton.co/
BOSTON HASSLE is release number 20 for Bodies of Water Arts and Crafts the record label arm of Boston's most prolific
underground show promoters B.O.W. Shows. Previously the label has released albums by: Tunnel of Love, Mittens, Wildildlife, Ramona Cordova, Bezoar, Hats and Glasses, Needy Visions, and the Mules and tangentially for the likes of UV Protection and Night Rally.
BOSTON HASSLE's official release show will be held on DECEMBER 11th @ Great Scott in Allston, MA. A round robin tour of the northeast and midwest promoting the compilation will follow in the winter of 2011/2012. LOOK OUT!
EMAIL US FOR INTERNATIONAL SHIPPING PRICES:
bowaac@gmail.com